The Company
Event Resources is an award-winning event production company with over 60 years of combined experience in the industry. Founded in 1996 by David Stallbaumer and Tanya Greenblatt, we have been proud to offer production solutions from the ground up to a variety of unique events worldwide. Event Resources has a knack for working with high value clients and corporate sponsors to help develop exciting, large-scale event concepts that continue to raise the bar.
The phrases "logistically complex," "challenging venue" and "difficult time frame" frequently excite us in ways that they shouldn't, especially when said in succession. Despite our love for pulling off the impossible, we always strive to provide our clients with realistic and achievable methods of meeting their goals. Meticulous management and the benefits of working with a core team allow us to provide greater attention to the details that keep brands and projects of every scale on track. It is no wonder that Event Resources maintains excellent relationships with so many notable venues, municipalities and vendors.
Our passion for the production process has allowed us the opportunity to work with the world's leading brands and philanthropic organizations. From the production of several major outdoor concert events in Central Park, including Bon Jovi and Andrea Bocelli, to prestigious benefits for the Rainforest Foundation and Robin Hood, Event Resources aims to provide you with a full service experience in event production. In short, we do whatever it takes to make you look good - even though we know you look good, always.
The producers
David Stallbaumer
ds@erny.com
Meeting David Stallbaumer, you'd never know that he's been in the music and entertainment industry for over 30 years. In that time, he's been involved in concerts, on tours and in television with the best of the best. Having produced events on six of the seven continents, he's worked with the Rolling Stones, the Pope, Elton John, the Dalai Lama and U2. He contributes to at least two national tours each year and is the go-to guy in New York City for big ridiculous ideas and Central Park concerts.
Notable names in David's exhaustive list of previous clients include American Express, General Motors and the White House. Add an ever-growing collection of NGO's, including the Robin Hood, Rainforest and Crossroads Foundations, and it quickly becomes difficult to identify his greatest accomplishment amidst many worthy contenders. When he isn't busy at his desk or on site, David spends time practicing Kendo with his younger son, discussing history and world politics with his older son, taking spin classes with his wife and planning the day to finally take an overdue vacation around the world on a really, really big boat.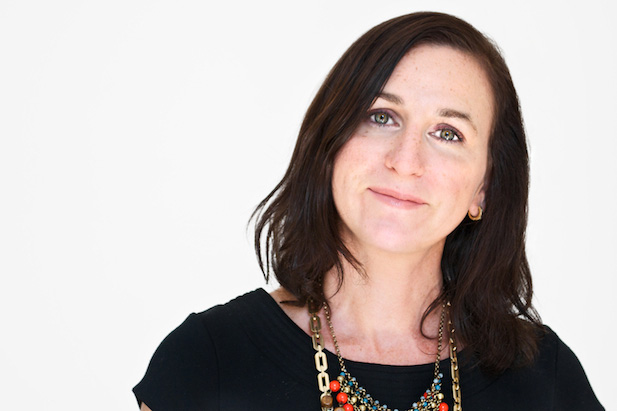 Tanya Greenblatt
tg@erny.com
Tanya is the logical and tactical half of the Event Resources partnership. A varied and diverse career history including strategic marketing, TV production management, film art direction and rock and roll touring has prepared Tanya for the day to day management of ER. David met Tanya in '94 on the set of Nirvana's MTV Unplugged - where she was assigned to keep track of Kurt Cobain backstage. Shortly thereafter she became David's assistant, and then quickly his business partner. Tanya's hard work ethic and attention to detail make certain that every project runs impeccably.
Although she is incredibly proud of all her past productions, including the inaugural YouTube Symphony Orchestra Concert, Verizon's How Sweet the Sound, His Holiness the Dalai Lama's Public Talk in Central Park, and the Rainforest Foundation Benefit, Tanya is most proud of her children. Just ask her. She'll tell you all about Ruby's ballet and Leo's art and swimming accomplishments.
Connect With Us
By phone
212-246-6044
With a visit
New York, NY